There is a whole world of interesting activities to do outside of Yosemite National Park. If you need something different from hikes, trees and animals, there are historic sites to visit and towns with good food and even better wine. If you want more outdoor activities, there are amazing spots to go fishing, horseback riding, river rafting, and swimming. Remember, that there are man-made boundaries that designate Yosemite National Park; nature does not observe those boundaries. Sometimes stepping outside the lines brings the most unexpected delights.
The Sierras are all about The Gold Rush
Sierras Hwy 49 mining towns DAYTRIP
Columbia was the "Gem of the Southern Mines" during the height of the Gold Rush, (1848-1855). At one point in time, it was the second largest city in the state of California, which is probably why it did not disappear when the gold ran dry. Today, Columbia State Historic Park is a bustling town preserved by the state legislature as a typical Gold Rush town. Tours are provided daily during the season and on the weekends year-round. Visit on the second Saturday of every month for special exhibits led by volunteers in period attire. Spend time shopping in a quaint shop, listening to music in an historic saloon, or take a ride in a real stage coach. These are just some of the experiences to be had in Columbia.
Railtown is located in the Gold Rush area of Jamestown, California, where you can actually pan for gold, enjoy local wines and great food. There is something about trains that brings out the kid in each of us. Railtown 1897 State Historic Park, sometimes referred to as "The Movie Railway," has vintage steam trains and a working roundhouse as well as a museum. Explore the area and make sure to treat yourself to a scenic 45-minute train ride through Gold Country. Since 1929, over 200 movies, TV Shows, and commercials have featured the Railtown trains. The park is also home to the Sierra Railway Shops. The train ride in the spring is especially lovely with all the wildflowers in bloom. Established in 1848, Jamestown is one mile from where gold was first discovered in Tuolumne County.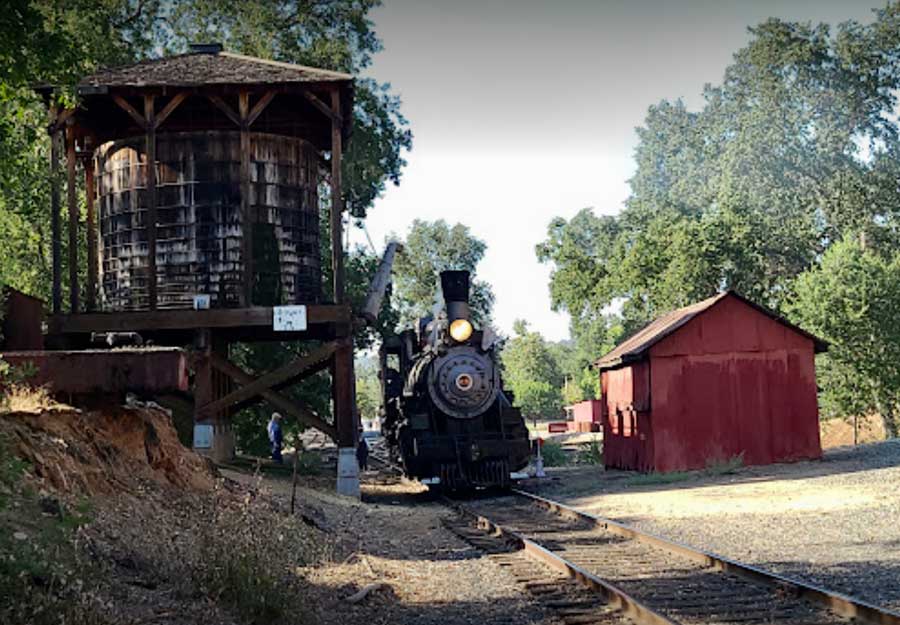 Murphys, established in 1848 is about an hour and a half from the Blackberry Inn Yosemite and is well worth the short drive. There are 25+boutique wineries with tasting rooms in town, or nearby. Italian, French and German miners brought their wine knowledge to the area when seeking gold near Murphys. Seventeen of the tasting rooms are right on Main Street; park on one end and sample to the other end. Hungry? What are you craving? Irish, Mexican, German, BBQ? Muphys has it all. As you stroll through town shopping you will notice that the charm of yesteryear is perfectly blended with the conveniences of today. Be sure to sample the appetizer "Devils on Horseback" at the V Restaurant. It's a local favorite.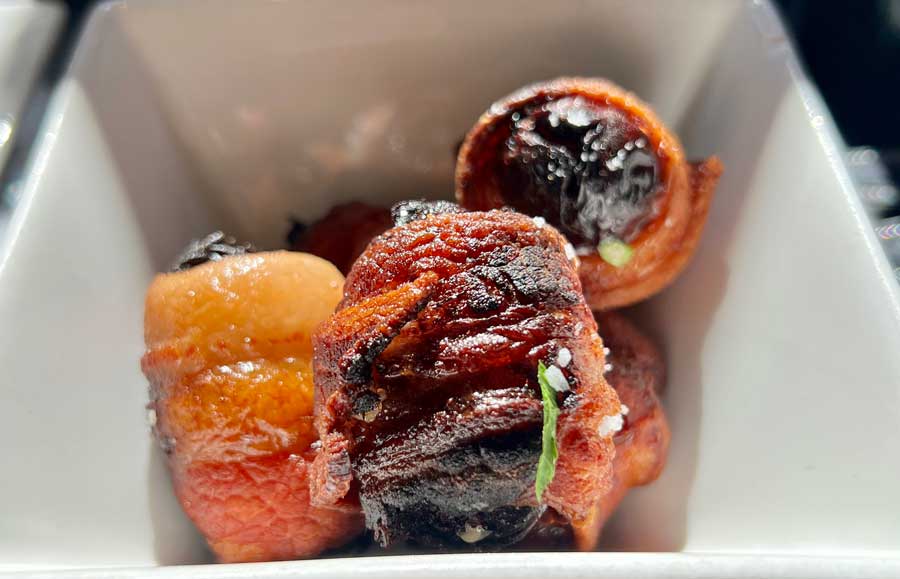 Hwy 395 to the east side of Yosemite DAYTRIP
Visit Bodie State Historic Park to explore a town on the other end of the Gold Rush spectrum. Bodie is a gold mine ghost town that at the height of its boom from 1877-1882 had over 10,000 residents and produced more than $85 million in gold and silver in 2021 dollars. The last residents of Bodie left over 50 years ago and it has been preserved in a state of "Arrested Decay" as they left it. Some buildings still have goods stocked on their shelves as if they are waiting for people to return to the ghost town. There is a bookstore in the museum, but no other food, shops, or gasoline are available. This is truly a chance to step back in time.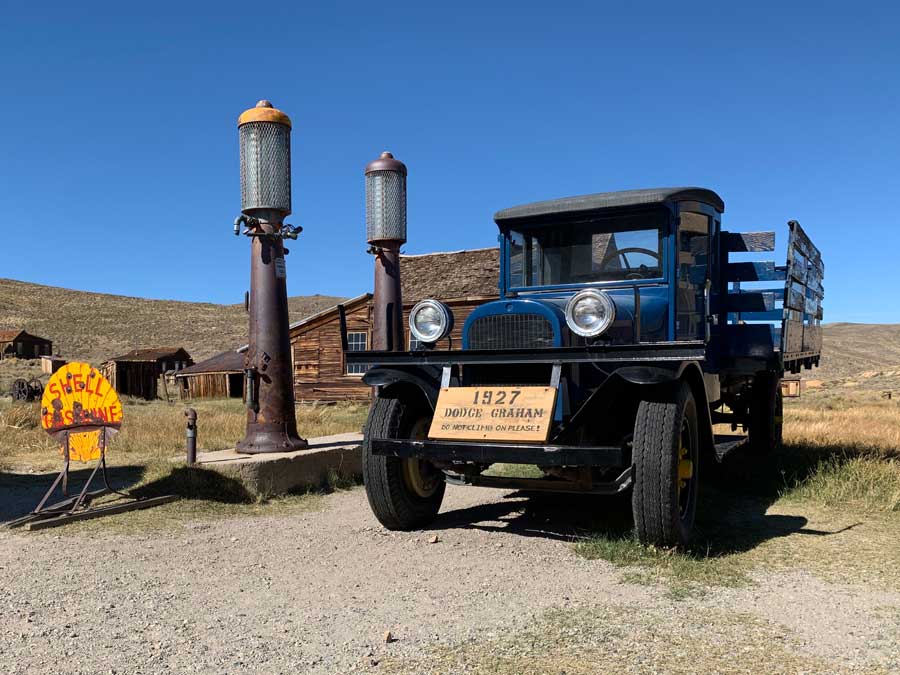 Swim in a Lake without Even Trying
Located close to Bodie off Hwy 395 is the Mono Lake Tufa State Natural Reserve which encompasses one of the oldest lakes in North America covering about 65 square miles. Mono Lake supports many unique alkaline species of plants, insects, animals, and the largest known colony in the world of California Sea Gulls. The lake is about two-and-a-half times saltier than the ocean. This makes the water denser and provides for a delightfully buoyant experience; some people also claim that the water can cure what ails you. The State Natural Reserve also offers a wonderful educational museum and ensures that the unique "tufa towers" and the surrounding habitat are protected. Don't forget to bring a camera or binoculars for bird watching.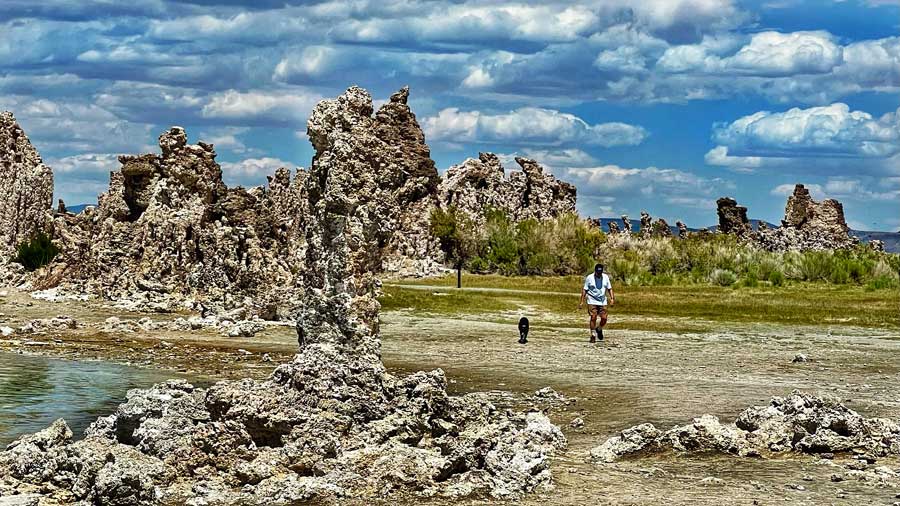 Other Adventures
Ride 'Em Cowboy
The longest covered bridge west of the Mississippi River is on the way from San Francisco to Yosemite. It is located just west of the city of Oakdale at the Knights Ferry Recreation Area. Built in 1862 and originally operated as a toll bridge, this historic landmark is the longest covered bridge in California. The bridge is 330 feet long and spans the Stanislaus River. The Recreation Area is also home to such sights as the old flour mill (later converted into a hydroelectric station), the old post office, a 1.5 mile loop hiking trail and views of the lower part of Goodwin Canyon on the Stanislaus River. Oakdale, founded in 1871, goes by the slogan "Cowboy Capital of the World"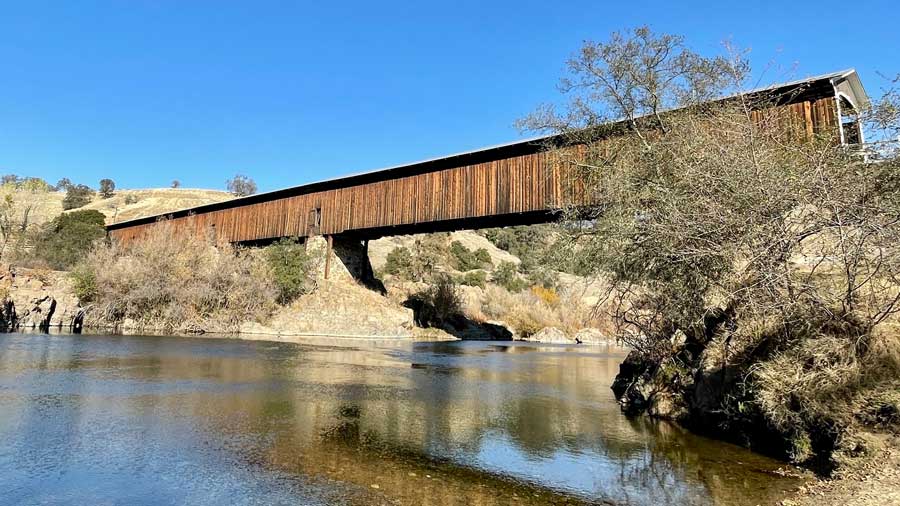 Let a Horse Be Your Guide
Perhaps that is a little misleading, obviously a human will be your guide on the trails, but you can experience the trails on horseback. Being slightly higher up will give you a different perspective on the environment around you. We recommend any of these ranches and stables for one, or two-hour rides, breakfast rides, or a stunning sunset ride. Check the stable location before booking. Some of the following tours require reservations well in advance of your stay.
Try Your Luck with Fly Fishing
Fly fishing is quality over quantity. There are many guides in the area that can coach you through the traditional technique of fly fishing. Beginners are welcome.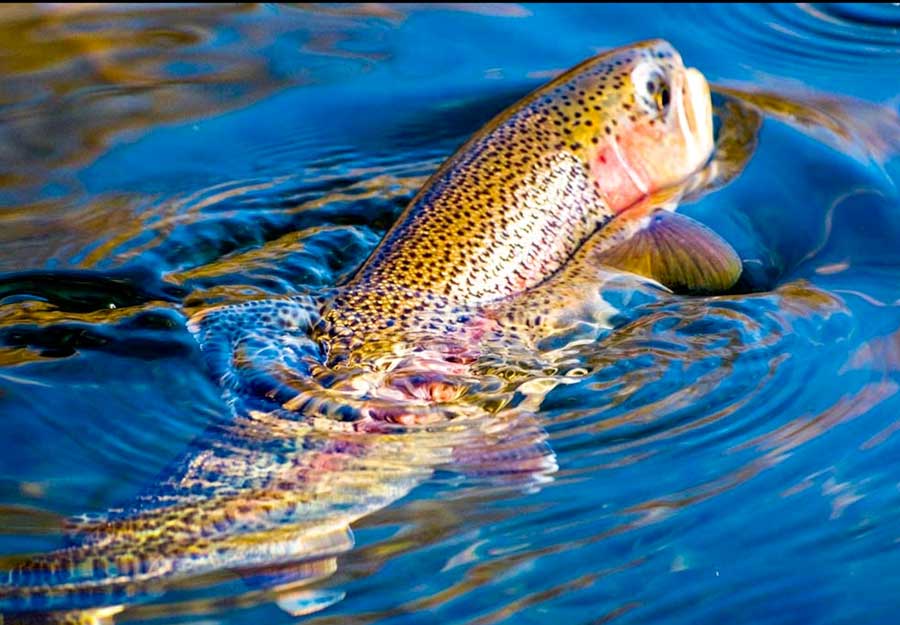 Experience the Thrill of Water Rafting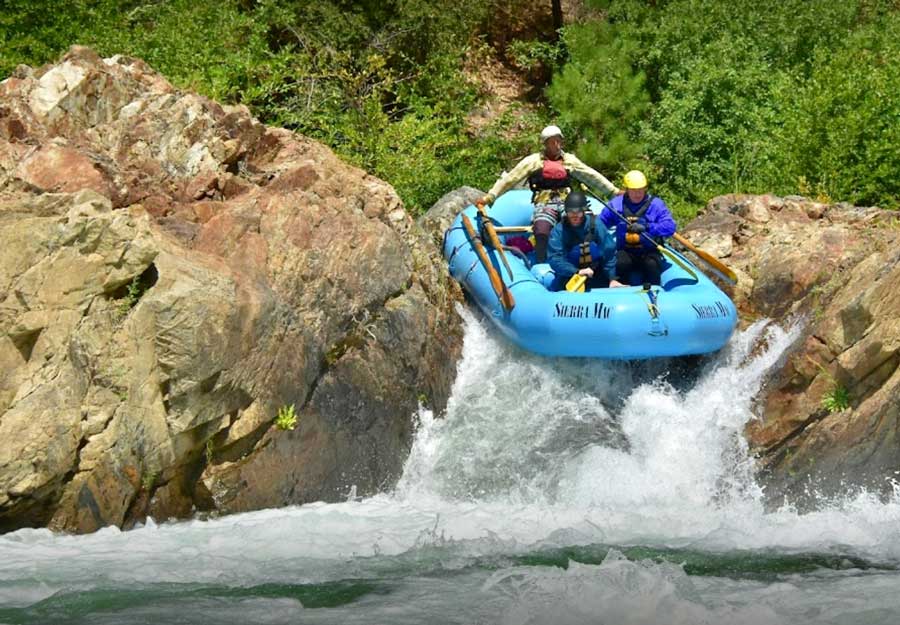 Want to get your heart pumping and your adrenaline flowing? Go for a single day or multi-day rafting trip with one of these outfitters. The following rafting companies all offer excursions on the Tuolumne River with the meet up spot located just two miles from the Blackberry Inn Yosemite. They all offer other river adventures throughout California and surrounding states.